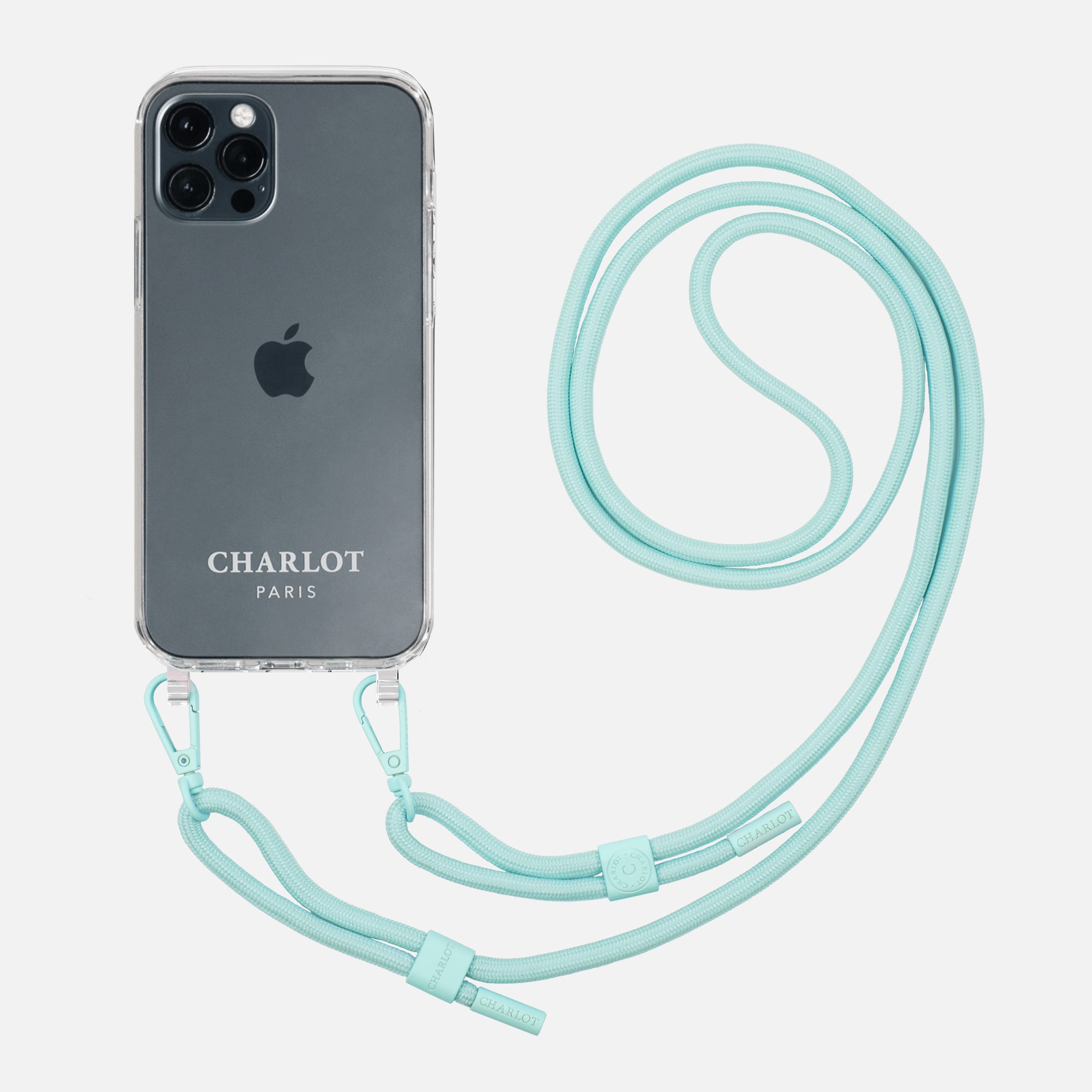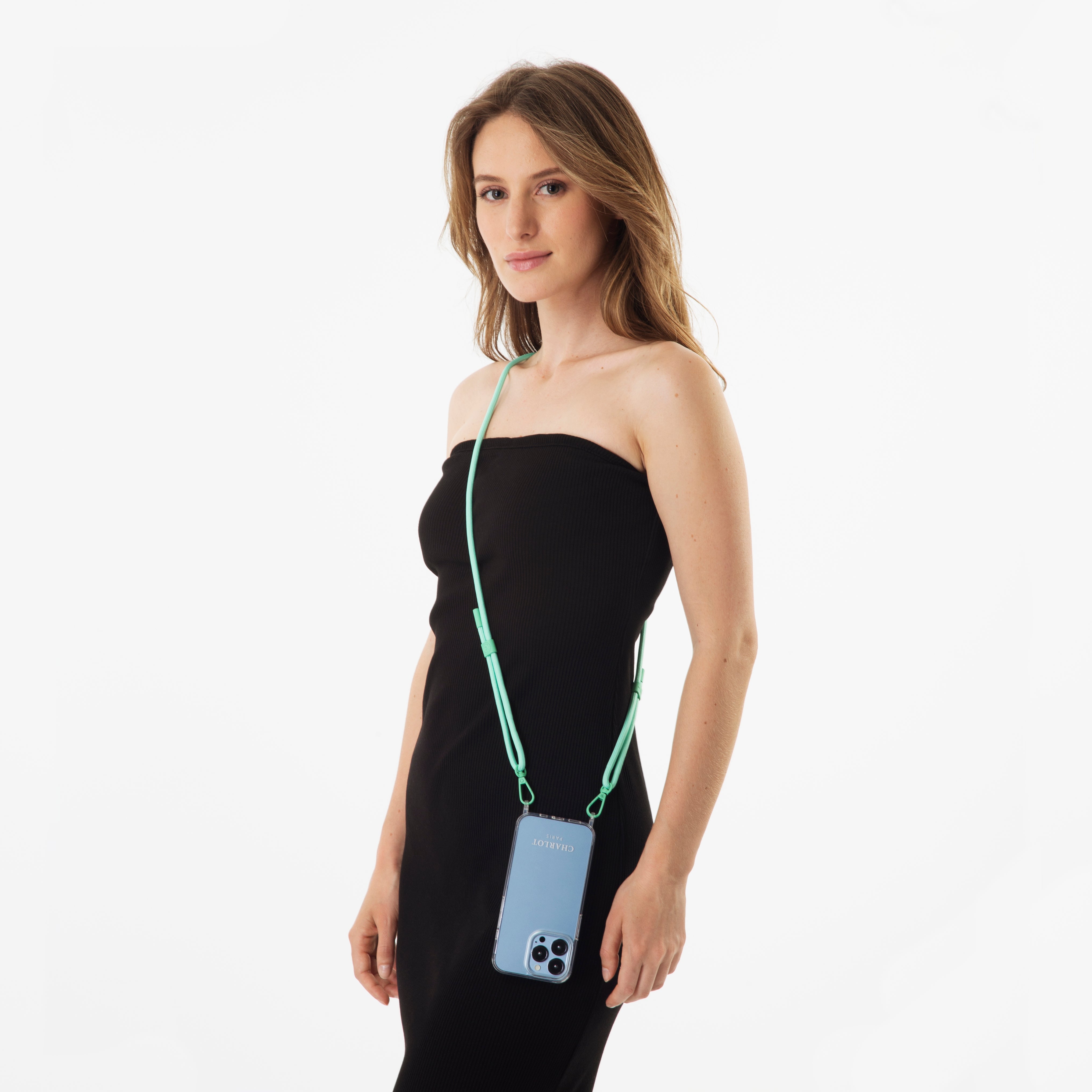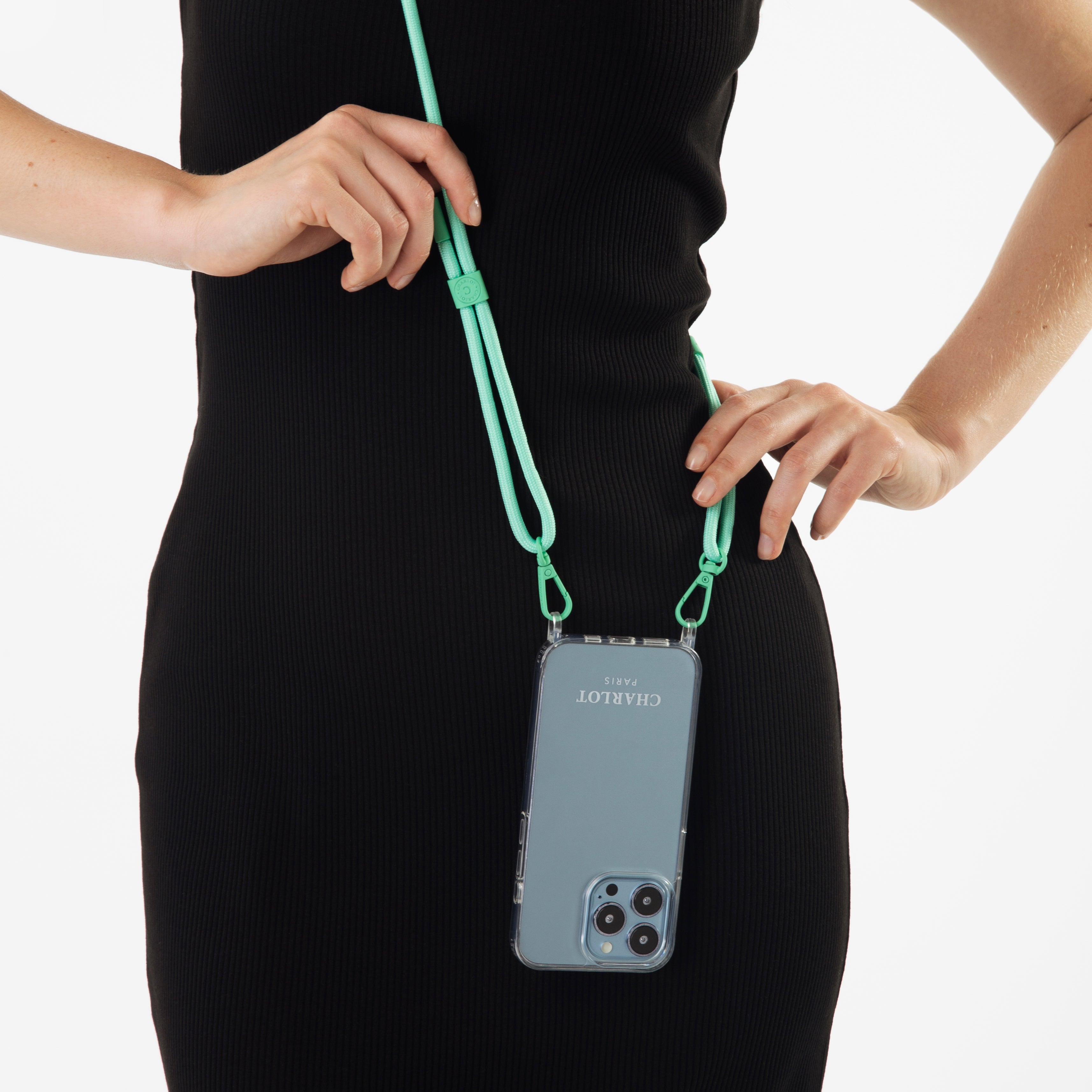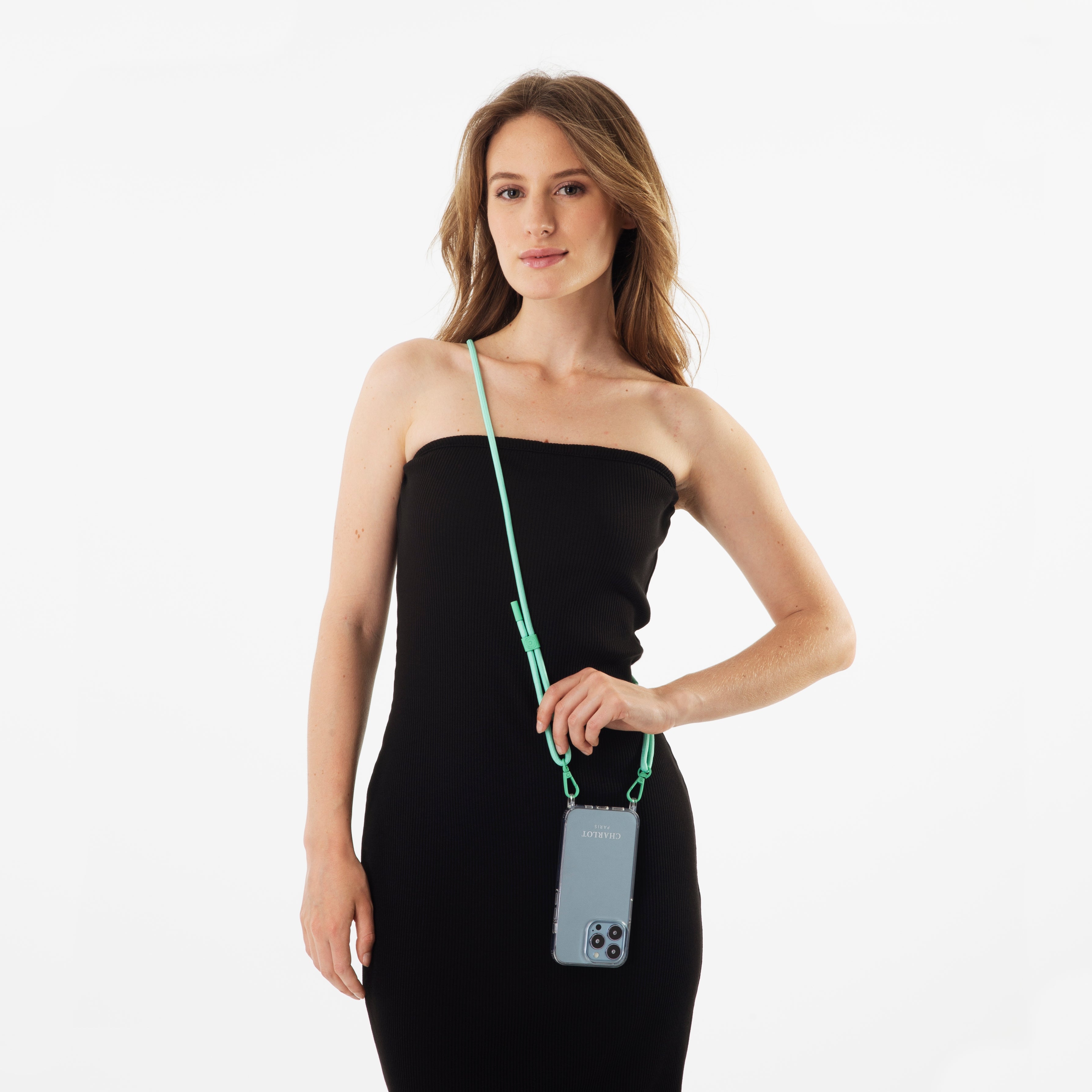 Sale price

39,00€
Regular price

39,00€
(/)


Ensemble Coque Clear avec Cordon Mint pour téléphone
Hull set Clear CHARLOT · Paris with Mint cord.

The hulls Clear CHARLOT Paris ultra-resistant sublimate the color of your iPhone. Rigid with transparent reinforced rings to hang the Mint cord.

Combine this shell with the Mint lanyard to vary the styles.

Unisex Products
LIVRAISON

All our shipments are made by letter followed D+2 by our partners at La Poste.

🇬🇧 Delivery is free in France from 50€ of purchases.

🇪🇺In the rest of the European Union, delivery costs 7€

Delivery to a Relay Point or to the post office in 🇫🇷?

Have it delivered simply to the post office closest to you with the "Poste restante" service.

In addition to your surname and first name, indicate the mention Poste restante in the Company field of the order form then enter the address of the desired post office.

You have 15 days to collect your parcel.
CONNAITRE MON MODÈLE D'IPHONE

Just open the Settings app, click on General then Information . Your iPhone model should appear on the " Model Name " line.

If you have any doubts about your iPhone model, write to us at hello@charlot-paris.com
Choose options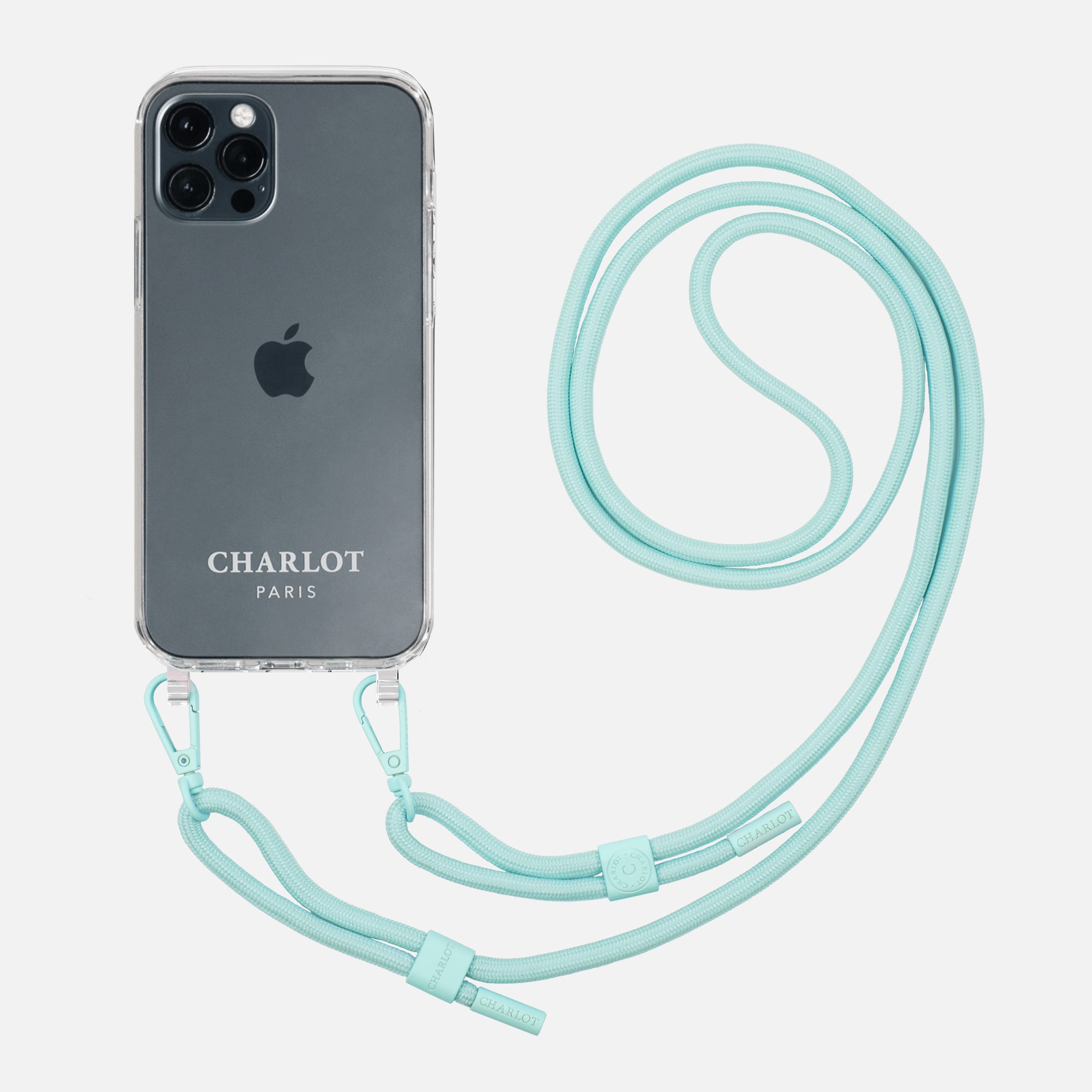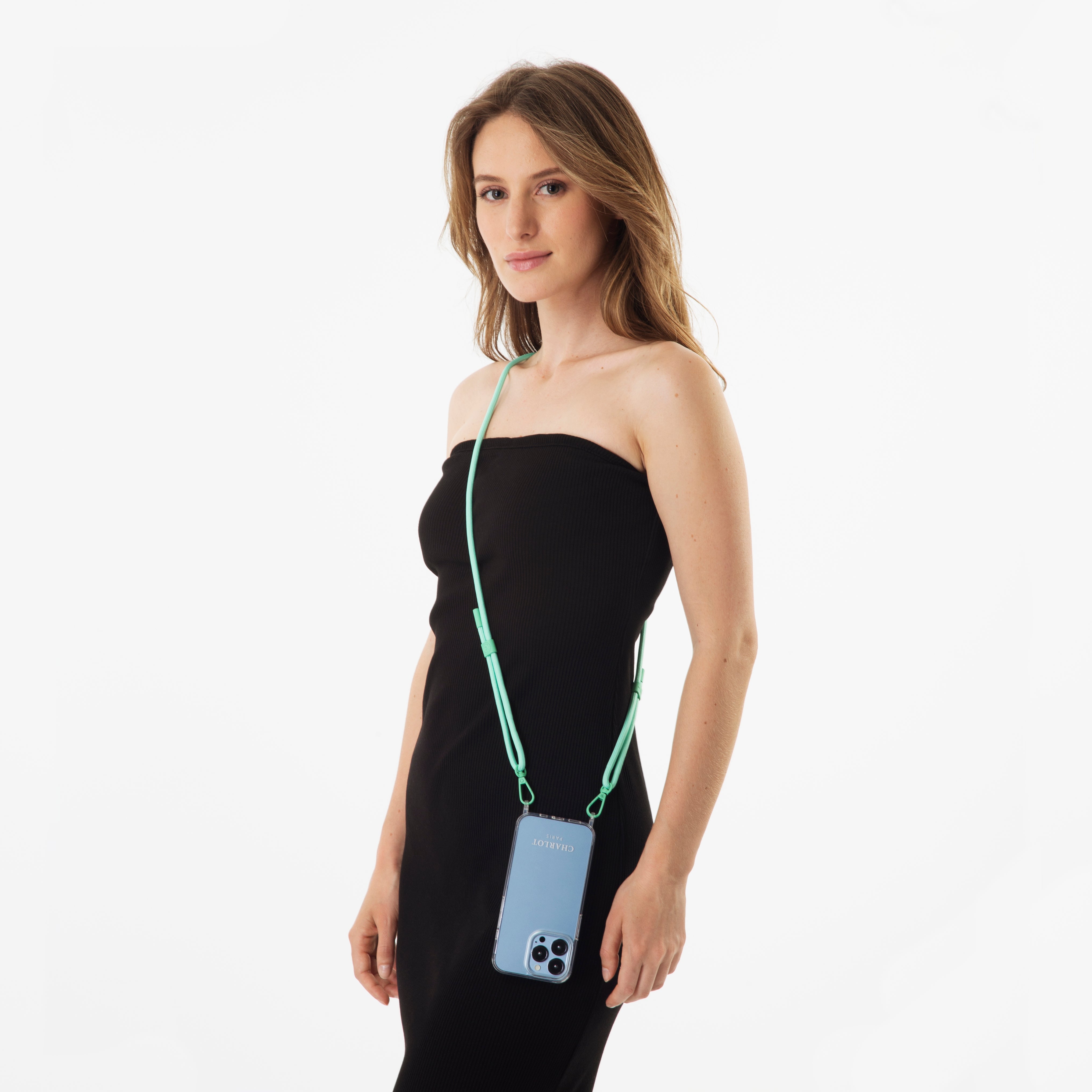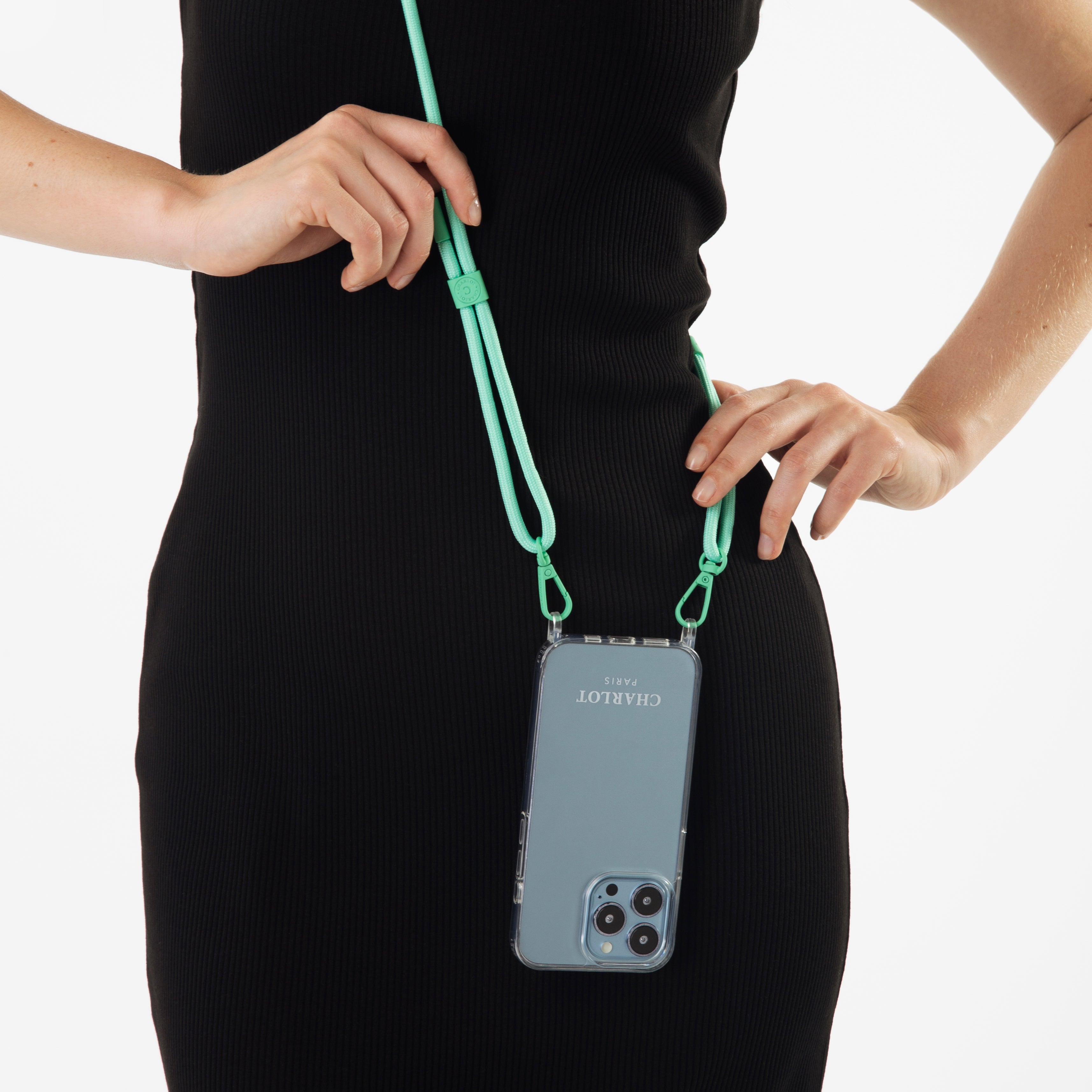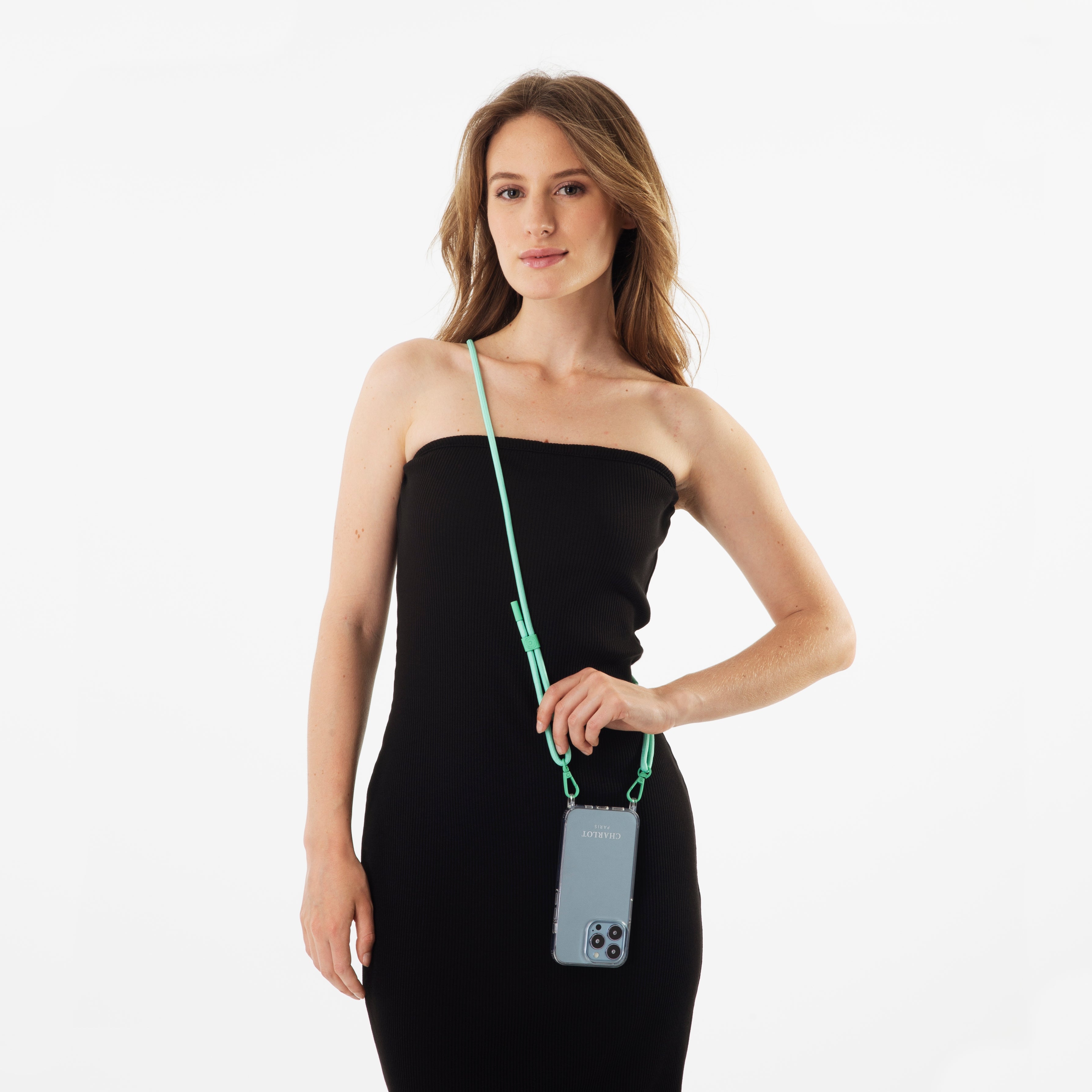 S'accroche en 1 clic
Accrochez ou retirez votre cordon simplement grâce à nos mousquetons en métal.
Toujours près de vous
Gardez votre téléphone toujours près de vous.

Fini le stress de le chercher, la peur de le perdre ou de se le faire voler
Mix & Match
Nos cordons interchangeables évoluent avec vous. Selon votre humeur et vos envies
7 coloris uniques
Découvrez nos cordons en 7 coloris uniques qui s'adaptent à nos coques colorées et transparente.
LIVRAISON EXPRESS
Vos produits sont expédiés en 24h.
Chez vous en 2 jours
PAIEMENTS SÉCURISÉS
Sécurité & Facile via Paypal©️ ou en Carte Bleue
SERVICE CLIENT 5★
Ecrivez-nous :
hello@charlot-paris.com
SATISFAIT OU REMBOURSÉ
Retours & échanges faciles :
14 jours pour changer d'avis.
Nombre de notes 5 étoile(s) : 437
Nombre de notes 4 étoile(s) : 57
Nombre de notes 3 étoile(s) : 5
Nombre de notes 2 étoile(s) : 3
Nombre de notes 1 étoile(s) : 0
98%
recommanderaient ces produits
Qualité
Noté 4.8 sur une échelle de 1 à 5
Résistance
Noté 4.9 sur une échelle de 1 à 5
Durabilité
Noté 4.6 sur une échelle de 1 à 5
Customer

Acheteur vérifié

Quel âge avez-vous ?

45-54

Quel modèle de téléphone avez-vous ?

iPhone 13 Pro

5 Stars

Entre la coque transparente les 2 cordons noir et burning et la chainette dorée tout est parfait et je l'ai déjà recommandé autour de moi

PARFAITTTTTTTT

Qualité

Noté 5.0 sur une échelle de 1 à 5

Résistance

Noté 5.0 sur une échelle de 1 à 5

Durabilité

Noté 4.0 sur une échelle de 1 à 5

hagenbach, a.

Acheteur vérifié

Quel modèle de téléphone avez-vous ?

iPhone 13 Pro Max

5 Stars

I love this product! I ordered it and 2 days later I received it and I have been using it since! Thank you 😀

Qualité

Noté 5.0 sur une échelle de 1 à 5

Résistance

Noté 5.0 sur une échelle de 1 à 5

Durabilité

Noté 5.0 sur une échelle de 1 à 5

Claire L.

Acheteur vérifié

Quel âge avez-vous ?

25-34

Quel modèle de téléphone avez-vous ?

iPhone 14 Plus

5 Stars

Article super joli et de bonne qualité !

Livraison rapide et emballage canon 🤩 Service client sérieux et réactif 👍

Qualité

Noté 4.0 sur une échelle de 1 à 5

Résistance

Noté 5.0 sur une échelle de 1 à 5

Durabilité

Noté 5.0 sur une échelle de 1 à 5
Avis chargés
Avis ajoutés